Draper Large Format Printing
No matter how big or small your business is, you can definitely get a lot of benefits when using large format prints. Large format prints such as banners, wall displays, floor graphics, and others can help businesses promote more content to a wider audience and make the space more appealing than others. However, for these prints to be effective, they must be made by a talented printing company that can also help you with installation to bring in traffic and sales to your business.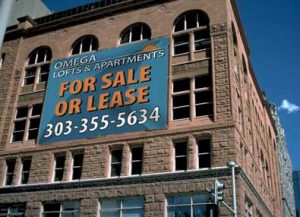 When it comes to personalized Draper large format printing that is affordable and effective to utilize, Affordable-Printing is the team to reach out to. Our company can create large format prints in any type and specification to help you achieve your goals in promoting your brand and help your business space become more vibrant.
We will use your ideas to create the designs that will go into these prints and print them using high-quality substrates and modern printing equipment. Our team can even help you with its installation so that people truly see your prints and get the information they need.
Our Draper, UT printing company offers a stress-free printing service for any business in any industry. We even offer our printing services to clients who need large format prints for personal events. We make sure that clients are up-to-date with our progress so that they can be assured that their prints are being made by our experienced team and they will be delivered without fail to their location.
Call Affordable-Printing at (801) 758-2637 for your Free Consultation with a Draper Large Format Printing expert!
Wide Format Banners
Whether you are trying to market your brand or letting people know you are available for business, wide-format banners can definitely help your business achieve its goals. It can display both text and images in one banner, and it can be used either indoors or outdoors.
Wide format banners are also very durable, thanks in part to the fact it is made with durable materials like canvas, vinyl, and polyester. Since these materials are available in various colors and finishes, the designs can be personalized further to suit whatever is being promoted and give people another look at your brand, which they didn't get to see in your other prints.
Our Draper large format printing service can help you create the best designs that should go on these wide-format banners and make sure it matches the application and business goal you have in mind. We can either do brand new designs for these banners or update your existing designs if you have one for us to check. If you are uncertain about the elements to put in your design or what materials are perfect for your intended application, we can provide expert recommendations and samples for your consideration.
All the wide-format banners we make at Affordable-Printing are made with industry-grade and sustainable printers and UV-cured ink. This makes sure that the design will stay vibrant and clear even when under the elements for a long time, and its integrity will not be weakened in any way. Once the banners are printed, we can do the installation for you, or you can do it yourself.
If you do plan to do self-installation, our installers can provide you with advice on how to install these banners, where to install them and how to maintain them. Should you avail yourself of our installation service, our installers will bring the banners on-site, find the best spot to install these banners, and make sure they are always presentable to your target audience.
When people see your wide format banners, people will immediately take notice and check your offerings.
Large Format Graphics
Are you looking for a way to catch your customer's attention and showcase anything you want them to see? Large format graphics should be in your consideration.
Large format graphics are best suited for promotions and events because they can help you promote goods and services in a limited space. It can also help people focus on certain areas of your facility thanks to its design and location. If designed and installed correctly, it can help improve how customers perceive your brand and are more receptive to trying out your offerings.
We can design the graphics that can be put in your space, pick the right substrate it should be printed on and match it to the application you want. Some of the large format graphics we can print at Affordable-Printing include vinyl graphics, floor graphics, wall displays, window displays, etc.
Full-Service Sign Company
Whether you are going to request large format prints or other printed materials for your business events or campaigns, Affordable-Printing is always ready to make the prints you need whenever you need them.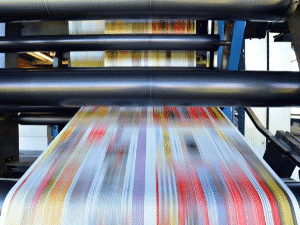 Our printing service is very straightforward, so customers can follow through the process without problems. It begins with a free consultation service, where one of our print experts will take a look at your request and answer your questions about the service.
As we learn more about you and your business, we can immediately devise a design draft that can go on your large format print and show you possible substrates that can help the design pop and get the attention of your target audience. If you have an existing design that you want to be improved and used for the large format prints we will make for you, let us know. We can modify the designs as much as you want until we achieve the perfect design for your prints.
Once the design is approved and the client approves the quote, we can immediately get to work printing these graphics. For large format graphics and prints, our team will save the design file in the right file format and resolution so it will be printed perfectly by our industry-grade printers without any problems with the design. We also use high-quality substrates and UV-resistant ink for the project so that the design will not fade easily and stay vibrant no matter where you plan to use them.
Before they are given to our installers, a quality control check will be done on your prints to make sure that all the elements you requested are present. This will also make sure that there are no imperfections in the final print, so there won't be any problems once it is brought to your location. Our installers will then prepare the location for installation and make sure it is the perfect place for these prints so that people can immediately see them and gain a positive image of your brand.
We can do any type of large format prints you may need for your business, from backdrops, wall murals, and blueprints to banners. Let us know what you are looking for, and we'll get to work on getting you the right print. We can also pair your large format prints with other prints that you can distribute to your clients that they can peruse on their own time. We also offer direct mailing services if you want to get these small prints distributed to your clients directly to their homes.
Free Large Format Sign Consultation
You don't need to spend a lot of money to get a personalized Draper large format printing service done for your business needs. With a reliable printing partner like Affordable-Printing, you can get any large format print designed and printed to your exact standards. They will also last for a long time because they are printed in high-quality substrates and UV-resistant ink.
We can work with any design and get them printed in the right resolution and substrates, and you can even trust us to get them installed wherever you plan to display them. We also guarantee that we will work within your budget and never compromise on its quality. Find out more about our services today by contacting us through our hotline. We look forward to hearing from you soon and taking you a step closer to achieving your business goals with the help of new large format prints.
Call Affordable-Printing at (801) 758-2637 for your Free Consultation with a Draper Large Format Printing expert!