American Fork Apparel and T-Shirt Printing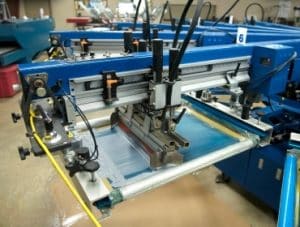 Our American Fork apparel printing professionals can assist you with a great way to provide uniformity among your employees or for your personal purposes using high-quality personalized apparel. We can optimize your business marketing project and boost your visibility.
Affordable-Printing has a wide range of apparel that may be customized with your designs. We can do shirts, bags, caps, hats, and just about everything else you may need for promoting products or personal usage. Our graphic designer may easily customize your garments with anything from your company name and logo to a more diverse set of aesthetic and marketing aspects.
We can bring out high-quality, unique apparel that matches your budget, whether you choose screen printing or embroidery or any of our other options:
Screen Printing

Embroidery

Heat transfers
Patches
Direct-to-Garment Printing
Full Sublimation on Apparel
Direct to Film Printing
Tackle Twill.
Let our experts handle the printing of your personalized presents, team uniforms, and promotional products. Expect that the final products you need will arrive quickly and in excellent condition.
Contact our team today to discuss your apparel printing project.
Call Affordable-Printing at (801) 758-2637 for your Free Consultation with a American Fork Apparel Printing expert!
T-Shirt Printing
When it comes to our American Fork apparel printing services, T-shirt printing is currently the most popular. Customized shirts are very affordable and can be used for a variety of occasions. They can be used as work uniforms, promotional products, or uniforms for your school's sports team.
T-shirt screen printing is a profitable technology that produces vibrant prints for ultimate appeal. Whether your design includes gradient tones or intricate details, our printing specialist can manage that. Embroidered shirts may be a better choice if you want a more professional look.
If you prefer embroidery, please note it tends to cost a little more, and minor details and gradients will take time to achieve. However, we can accommodate your needs, whether you desire screen printing or embroidery, despite rush and volume orders.
Embroidered Logos
Putting your logo on your garments as a part of your brand image would suffice if you want a simple design.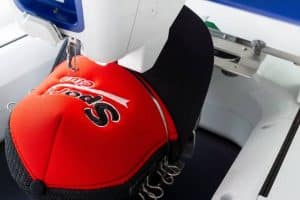 You can even do more than just print your brand on your clothing. With our embroidery service, you can have a traditional style that will last a lot longer for a greater impression!
Our embroidery technology can weave your logo as neatly as possible on shirts, bags, caps, headgear, and other goods. Depending on your budget and desired look, you get to choose from a range of embroidery styles, techniques, and threads.
Promotional Items Printing
Get your brand remembered more and create a positive impact on your target market by distributing promotional items to potential customers, friends, and family. Personalized gear is one of the most effective advertising strategies.
Printing your company name, logo, motto, and other marketing information on your selected apparel will give people items they will love and promote your brand at the same time. Regardless of the type of the apparel and your personal preference, our graphic experts can help you choose between simple and intricate designs for optimum appeal.
Apart from many types of apparel, our American Fork, UT print company also prints promotional products such as:
Mugs

Water bottles

Pens

Hand sanitizers

Bags

Electronics
and just about anything else you want your logo on.
We have industrial-grade printing equipment for everything from shirts to electronics, so you can easily mark your merchandise and attract customers to your business!
Let's Talk – Free Consultation Today
Our apparel printing specialists can create promotional items, team or company uniforms, and personalized gifts.
We ensure that your purchases are completed and delivered in a timely manner, with every element tailored to your needs and budget.
Call Affordable-Printing at (801) 758-2637 for your Free Consultation with a American Fork Apparel Printing expert!